Hi everyone!
Want to know what the WOOT is for? Well, the other day I was chatting with Mary (Catlady Designs- you should check her out) and Amanda Kay popped on and asked if I wanted to be a full time Sunshine Sweetie! Well, of course I said yes- very calmly and rationally- meanwhile jumping for joy! So, not only do I have the distinct pleasure of being a Wonder Girl, I also get to be a Sweetie! YAAAAAAAAAAAAAAAY!!
So what else is new in Sun world? Well, there have been some FANTASTIC collabs coming out!!
This one is from Moon Scraps and Franziska:
and I have a LO using it!
There is one from Studio mgl (Monica left SUN store for Scrapbookgraphics- great for her, not for us :( and Franziska:
I can't wait to get my hands on this baby!!
This one isn't in SUN store, but it's by SUN designers, so I'm posting it- plus- it's GORGEOUS!
From Studio mgl and Sugarplum Paperie is Chilled Wine: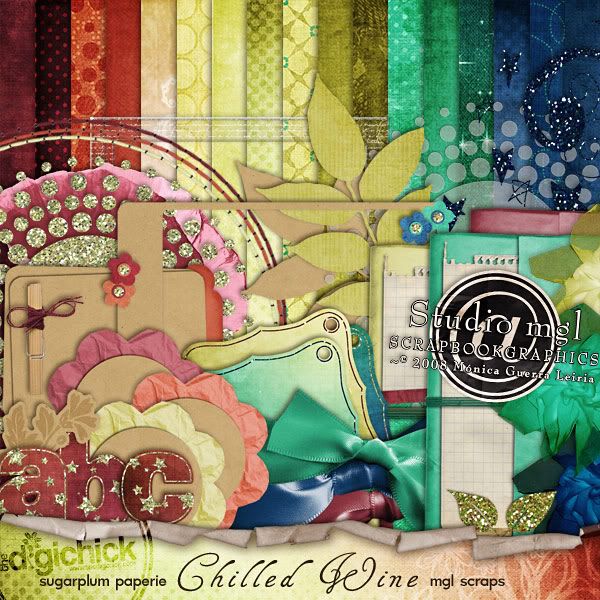 And Moon Scraps and Ellie Lash have a new collab. I don't have a preview, but they are having a happy chat to introduce the kit!!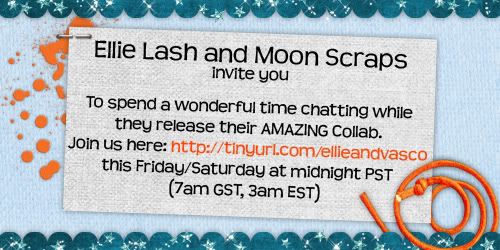 And since it's kinda little, here are the details:
Chat: Friday/Saturday (5/6) at 7am GST, 3am EST
Yep- this is 2am my time, but you know what? If Vasco can stay up til 4am for a chat, I can stay up til 3!
It's a private chat room: http://tinyurl.com/ellieandvasco
I hope all of you can make it!
New SUN challenge up!!
It's a recipe challenge!!
Check it out here
!
Also, speed scrap warning!!
A couple other things:
1. You should all check out
Kiki Halbert's blog
. She has a scraplift challenge going on and it's great!!
2. Also, I've discovered
Chrissy W's blog
lately. She has a template challenge going on right now!
3. If you know of any cool blog challenges, let me know. I'm taking a mini-break from site challenges (well, except SUN because I post those LOL) and am trying blog challenges!
Ok- I know that I have lots of other designers, but tomorrow is the first day of school and I am NOT ready. So, I bid you good night.
What? You want your freebie I promised? Ok- I was gonna do another Abby template, but the last one BOMBED- only 13 people downloaded it :( So, here is another 12x12 template. If there is something you would like to see, let me know and I'll try to make it happen! Click on the image to download!