Tomorrow kicks off our favorite week of the month- Sunshine Wonder Week (SWW)!
What is SWW? It is a time when the Wonder Girls get a chance to let you win AWESOME prizes by completeing challenges! Look at all the awesome challenges for you!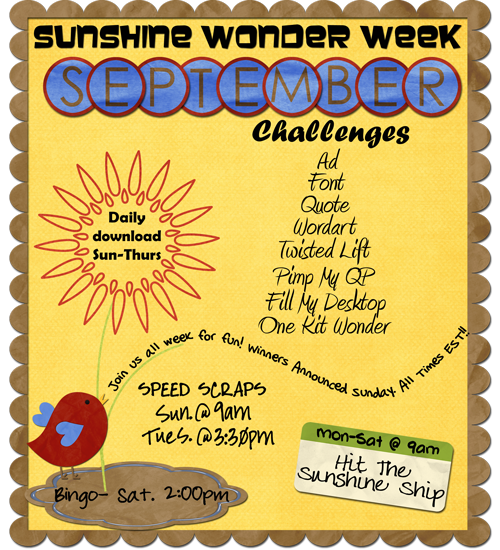 Which ones did I set up for you? Take a look at these: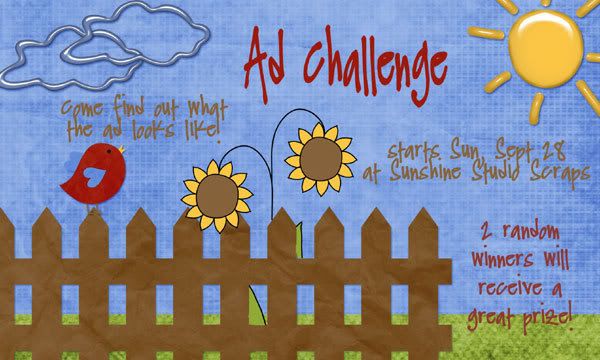 Yes, that says my speed scrap is 9am EST on Sunday- that's tomorrow!! I hope everyone can join us for a fabulous time!
Well, to kick off the week, each of us Wonder Girls made a little something for you! You will have to go to each of their blogs to get the little piece you want! Each blog is linked in my sidebar!
What did I make you? Check it out and click on the image to download!
oooooh, but WAIT!! I had this great idea for a matching alpha, so I threw one together! This is not SUN sanctioned, but it goes so well! Here it is (click on image to download)
DO NOT forget to visit all the other WG blogs for the rest of your mini- kit!!!!