Guess what!! SUN is having a STOREWIDE sale!!!! Yep, every single thing (not CU) is on sale for 25% off!!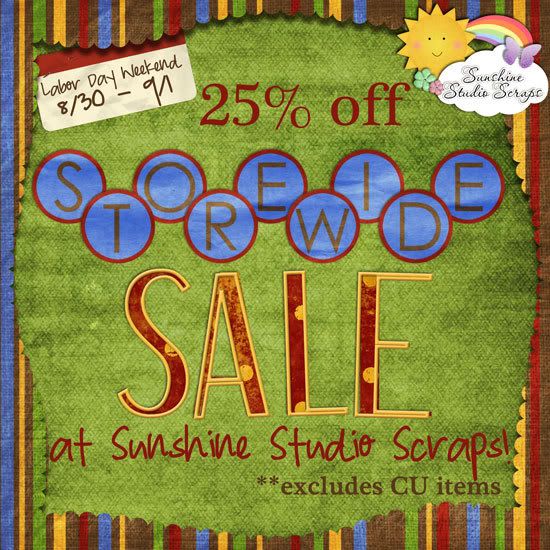 There is a new collab too! Anchor's Away is August's collab and we will be celebrating Sunflower and Anchor's Away in this September's SWW. Here are a couple LO's using Anchor's Away:
The first was for a speed scrap I hosted at SUN, the second was a scraplift of Kiki Halbert for a challenge on her blog.
NEW CHALLENGE SYSTEM AT SUN!!!
I am helping Allie (Lliella Designs) be in charge of the new challenge system! We have a points system!! Read all about it in
this thread at SUN
! I will say this, you can FREE SUN products!!
Also, look for a weekly challenge and a weekly speed scrap hosted by someone new each week!
In other designers' news:
Bratty Sisters have 2 new kits in store
! Indian Summer and You're Beautiful are available at DSG now! Here are a couple LOs with the new kits:
This one was chosen as Bloom of the Day at DSG! I was excited to find this out!!
Katie Mann still has a great sale going on for her birthday month and a blog challenge as well!
Here is a LO I made with Katie's
Austin's World- In My Backyard:
This LO is made using Jen Maceyunas's
Scrap a Sketch 25
!
After all that, I do have a freebie for you! This is my first hybrid template. If you like it and want more, please leave a message either here on my blog or on 4shared!