Hello everyone!!
I'm back! So, Flergs came up with the idea for a St. Patty's Day blog train and I jumped on it! I love St. Patty's Day. When I was younger, it meant my birthday was the next day and the love hasn't stopped. I'm not so much Irish, but it's fun!
Before we get to the goodies, let me show you a couple cool things:
1)
Twilight Grabbag at SUN for only $3
!!!! AND you have
a chance to win next month's collab
too- just by scrapping a page and letting us see it!
2)
SUN's new Flickr group
: The gallery has been shut down and we are venturing to a new way of showing off awesome SUN products: Flickr! It's not done in the digi world...most sites have a gallery. So, we are breaking the mold and starting a new trend!
Check it out
to see new SUN layouts!!
That's all I have for you.....so let's get to the goodies!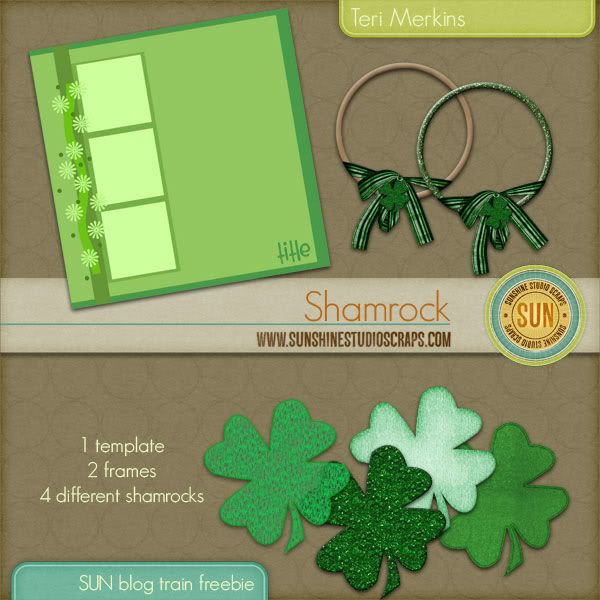 You should have come from
Monica's blo
g (Studio mgl) and you are going to
Kristi's blog
next.
If you got lost, the banner at the top of my post will bring you to the SUN blog where all spots are listed.
Until next time....happy scrapping!