Hi everyone!
Yep, I changed it again! This one will probably stay until spring. The kit is Brrrr from Polka Dot Plum and is available at SUN and SO!
So, what's new?
1) ADSR 4. Mary and I are the Snowflake Mamas and have a blog just to show off our LOs. Check it out here:
http://snowflakemamas.blogspot.com/
We have gotten the first challenge and I completed it using a photo from my sister's wedding.
2) January QP Olympics: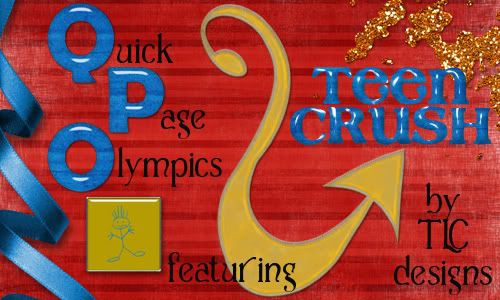 3) Lots of new SUN kits! Make sure you check out the store!!
4) We still have weekly challenges and Speed Scraps at SUN!! Come check out the
Race Track
! Remember you can get points to use toward coupons for the store!